Equipment & Other industries
Composite solutions for the Equipment & Other industries
There are probably countless applications where composites provide tangible benefits. For applications and industries where reducing weight or where you want to have control over material characteristics, composites enable a wide range of solution opportunities. And with over 60 years' experience in a wide range of applications and industries in over 50 countries, we work closely with you and are happy to offer our advice on possible solutions.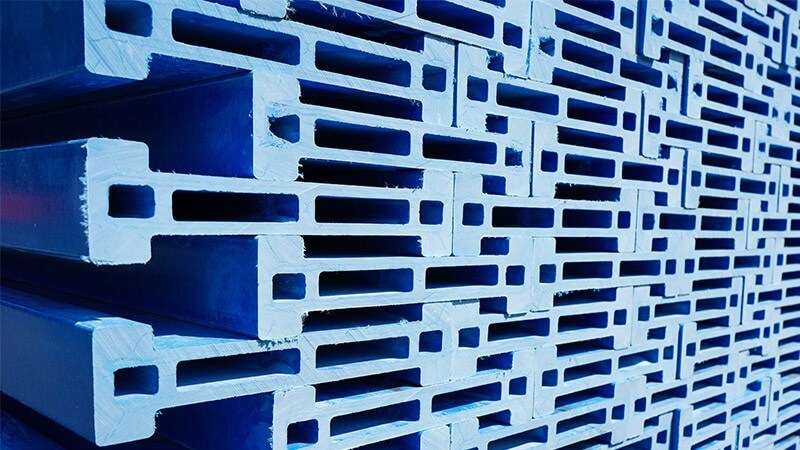 Global Presence
We are there to support you with manufacturing in six countries from the US to Europe to China. We have a growing sales network ready to meet with you locally.
Composites expertise
We love to talk about fiber characteristics and discuss resin system recipes. We enjoy both the simple needs as much as the very complex cases.
Quality manufacturing
Pultrusion and pull-winding are our specialties; we believe these continuous manufacturing technologies offer many benefits for our customers such as cost-efficiencies, repeatable quality, volume manufacturing.
Our key applications and industries
There are many applications where composites can be used. Here are a few of our most common application and industry areas.   
Many advantages for so many applications
Composites are suitable for a wide range of applications in countless industries. Combined with our continuous pultrusion and pull–winding manufacturing technologies and our extensive knowledge of composite design and engineering you can benefit from composites in several ways.
Lightweight
With a specific gravity one-quarter that of steel and two-thirds that of aluminum, our lightweight carbon fiber, fiberglass and hybrid composites can help save weight across your applications.
High strength and stiffness
While lighter than steel and aluminum, you don't need to sacrifice strength or stiffness.
Insulating
Fiberglass is a natural insulator. This helps save energy or even improve hand feel for broom handles. Composites have very low thermal expansion characteristics.
Chemical and corrosion resistant
We can tailor the composition of the composite to meet your specific environmental needs. Composites in general are corrosion resistant and do not rot.
Design flexibility
We work with to you consider how and where the needed composite product is used, this helps us identify possible design considerations and features we can incorporate which help you reduce part count or simplify your value chain.
Durability
We design our composites for long life cycles and low maintenance requirements. This adds value for your customers.
Our Equipment and other industries
Discover how our composite solutions are used for equipment and other industries.