Composites thinking for defense applications

We've got you covered when it comes to a wide range of composite solutions for defense applications. From non-magnetic mine detector handles to telescoping camouflage netting support poles, to armor panels, and other applications. We work with many defense suppliers to produce both standard and custom composite solutions.  
Make us your Defense partner
Consistent output and quality
Exel's global footprint and focus on consistent and repeatable product quality helps ensure volume deliveries are on-time.
Decades of expertise
Our defense deliveries started with the Finnish military decades ago, and since then we have designed a wide variety of composite solutions for many defense applications.
Dedicated account team
We know business is more efficient when you have a dedicated account representative working with you on a daily, weekly or monthly basis. One point of contact to ask questions and get answers.
Some of the applications where you can find our composites
We routinely work with defense customers on custom and more standard applications. These are a few of the most standard areas. 
Camouflage netting support telescoping poles
Lightweight, portable, and rugged. Our easy to use fiberglass telescoping system, with no loose parts, is designed to withstand being thrown into the back of a vehicle and repeatedly setup and taken down in any environment, from the snow to the sand.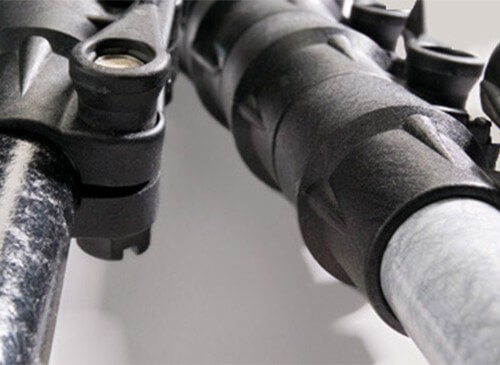 Carbon fiber telescoping poles
Reach up to 20 meter with our carbon fiber telescoping pole systems. From 2 to 6 sections, you can choose additional attachments such as hooks or other systems.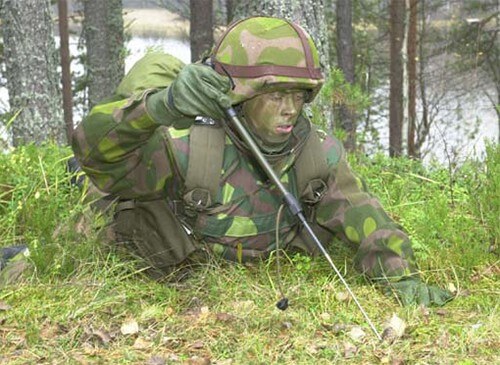 Non-magnetic tool handles
We supply long-lasting and hardworking composite tool handles for applications like mine detectors. The lightweight composites withstand a range of operating environments.
Perfect for defense applications
Composites offer many advantages for defense applications, from helping to save carry weight to providing high strength solutions which tolerate a lifecycle of being thrown in the back of a truck to dragged across rocks.  
Composites are also effective solutions in very demanding applications. We design both carbon fiber and fiberglass solutions to meet extremely tight performance specifications and requirements. We are happy to talk to you about your custom needs or challenges. 
Exel composites for defense
Lightweight
Weight savings translate into better fuel efficiency and reduced loads for soldiers.
Strong and stiff
With a high strength to weight ratio compared to steel and aluminum, and stiffness properties which outperform plastics.
Cost-efficient
We use cost-efficient manufacturing technologies to deliver products with long operational life cycles.
Good hand feel
We know that gloves are not always worn. Our composite poles and tool handles are easy to handle repeatedly operate.
Sand and dust tolerant
No matter the operational environment, fiberglass and carbon fiber composites can withstand the dust, dirt, and sandy conditions for a longer operational life.
Design flexibility
Our knowledge of composite fiber technology and resin systems combined with manufacturing expertise and experience across a wide range of applications helps you get the optimal solution.