Window and door profiles
Composites like fiberglass provide many benefits in windows and doors. From helping improve energy efficiency to reducing manufacturing part count, we work together with you to optimize your residential, commercial, or industrial door or window profile designs. We help you take advantage of the material characteristics available with fiberglass, carbon fiber, or a mix of both and use our expertise in pull-winding and pultrusion continuous manufacturing technologies to deliver consistent quality at the volumes needed.
Thermal insulation and stability
Composites have low thermal expansion characteristics and fiberglass is a natural insulator, helping lower the U-factor/U-value and improve the thermal performance of your door and windows without additional thermal breaks.
High strength and stiffness
With high tensile strength, our composites we can help you create windows and doors with narrower frames and sills, or increase windowpane sizes, and even develop windows to withstand higher wind loads.
Long life and low maintenance
Our composites are engineered to resist moisture, corrosion, and rust and will withstand years of UV exposure. With no rot, rust, or corrosion, the installed lifetime maintenance needs and costs are considerably less.
Where are composites used in doors and windows?
Our solutions are used in a wide range of window and door applications such as: window sashes, frames, and mullions, door frames, door and sliding doors & sills, door internal stiffener profiles, external parts for wood windows, insulating cores for metal windows and doors, internal profiles for fire safety doors, industrial door frames, refrigerated door frames and panel caps, thermal breaks, thermally insulating stiffeners for PVC profiles.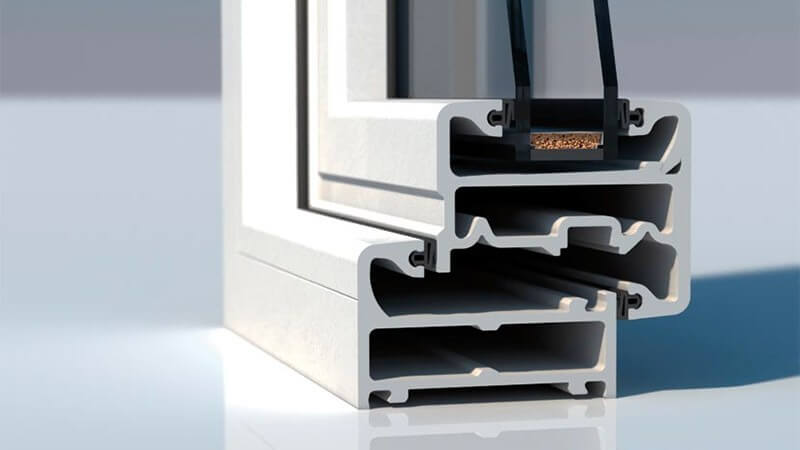 Thinking ahead
We know your designs are unique to your range of doors and windows. We have worked with several manufacturers over the past decades to develop a wide range of composite profiles. Many of our customers use aluminum or PVC window and door profiles and have very easily and quickly integrated fiberglass and even carbon fiber frames into their manufacturing processes with very little change needed.
We manufacture our profiles using pultrusion and pull-winding. These are continuous manufacturing processes focused on delivering consistent quality, high volume products.
Get in touch with us to if you would like to take advantage of our experience and learn more about the benefits of composites for doors and windows.
Some examples of our solutions
Here are a few examples of our solutions in action.