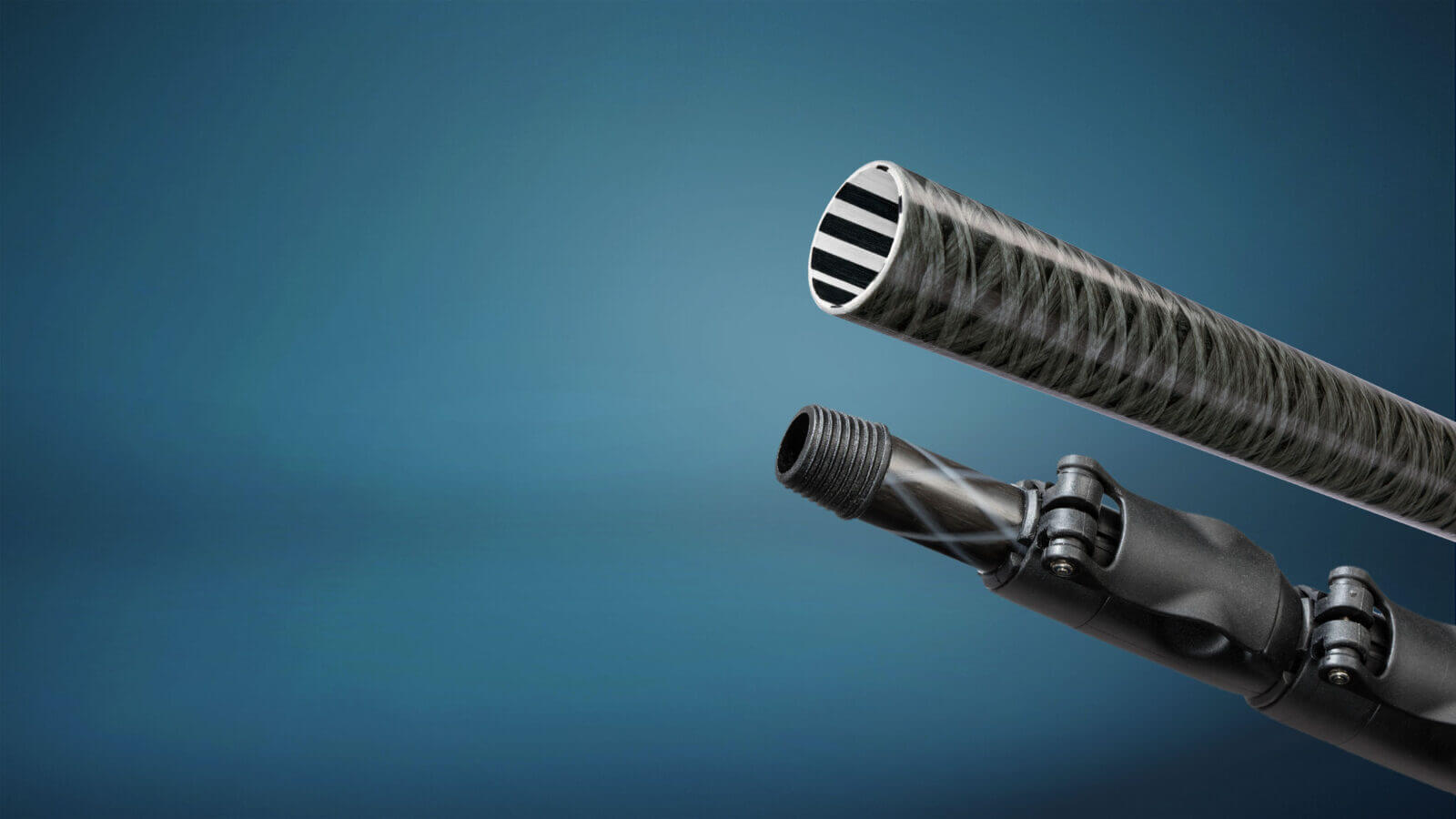 Pultruded and pull-wound composite tubes
Fiber glass, carbon fiber or hybrid composite tubes
At Exel we manufacture a wide range of composite tubes, from standard round tube dimensions using fiberglass, carbon fiber, or a hybrid mix of reinforcements to completely customized tubes to meet your specific requirements.  Whether you are looking for a glass fiber tube, a carbon fiber tube or a hybrid composite tube, we've got you covered.
Our pultrusion and pull-winding continuous manufacturing technologies provide advantages in both volume output as well as consistent fiber placement and fiber density, important quality metrics.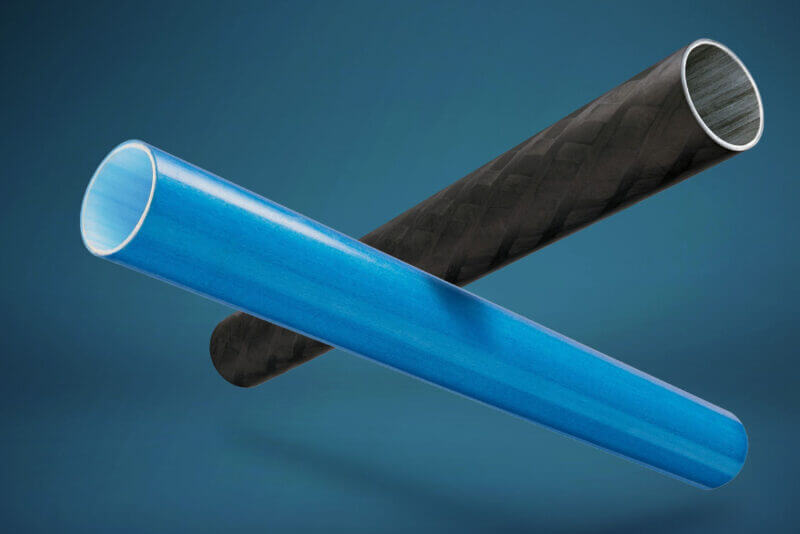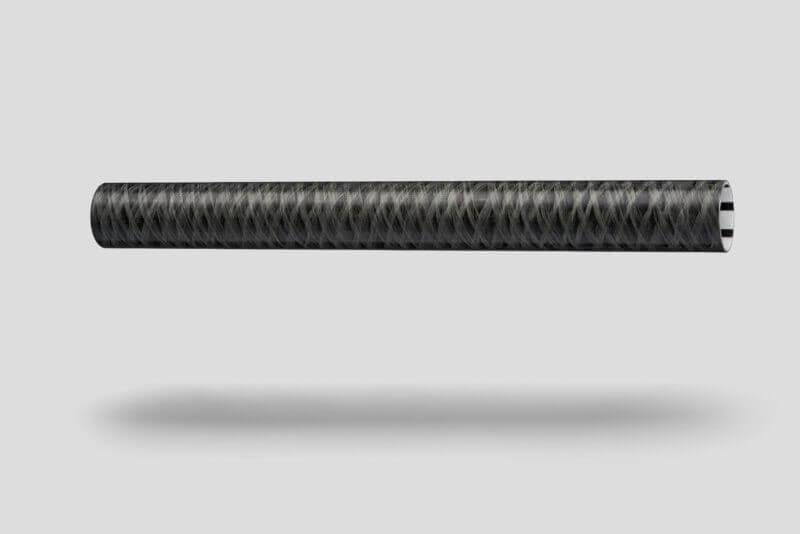 How we design and manufacture composite tubes
Our expertise here at Exel Composites is in understanding how to design and manufacture high quality composite tubes. Your expertise is in your particular applications or products. We work together with you during the design phase to make sure we can bring together both areas of our expertise to provide you the best solution.  
To do this, the first step is to have our R&D product developers work with your R&D or development teams to make sure all of your specific needs are fully understood.  Our experienced team also shares ideas on how composites can be incorporated into your product or application.  
Next we move to a prototype phase where we manufacture samples for both your testing and our testing. We also develop quality testing procedures and processes unique to your composite solution.  
Then we move into volume production. You will have a customer service specialist assigned to help you with orders and logistics.
F
iberglass and carbon fiber composite tube
layup
possibilities
There are many options when it comes to the design of the composite tube. Common reinforcements such as glass fibers and carbon fibers can be augmented with mats and fabrics.  
We refer to the construction of a tube as its layup. There are many different layup possibilities, and each layup is designed based on your specific requirements. To understand a composite tube layup, it is helpful to think of it as a combination of different layers that are added one on top of the other. When the composite is polymerized in the heated die, the layers essentially fuse into one hardened composite.  
Our layup options include:  
Unidirectional fibers provide axial strength 

 

Cross-wound reinforcements provide transverse stiffness and strength 

 

Mats provide transverse strength (tubes can be manufactured by only using mats as well)

 

Fabrics that provide mechanical strength depending on the angle of the fabric's weave 

 

Veils which provide a resin rich surface for a smooth hand-feel and deep pigmentation

 
With multiple layup layer possibilities, we also advise on the advantages of hybrid composite tubes. With a hybrid composite, our typical solutions are largely made using fiberglass, and we strategically place carbon fiber reinforcements to create the hybrid composite.  
Hybrid composites offer the advantages of the increased mechanical qualities of carbon fiber at a more cost-effective level versus a full-carbon fiber solution.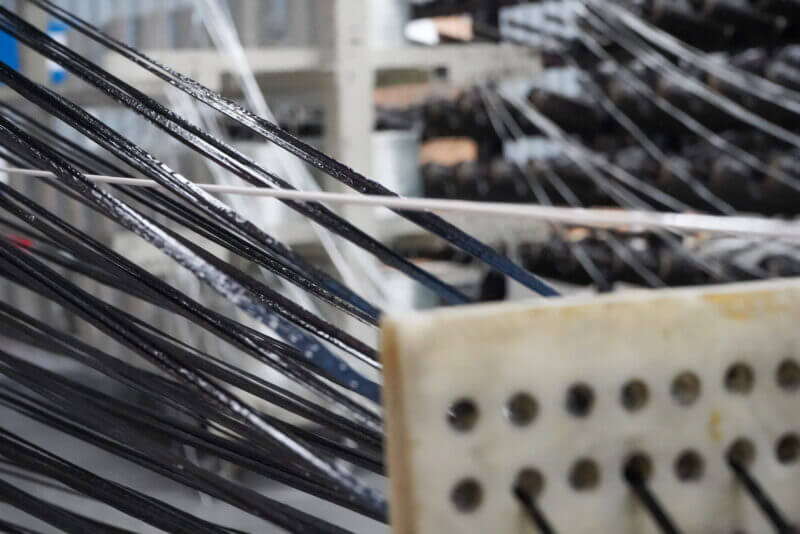 Composite tube reinforcements and resin systems
We typically manufacture our composite tube solutions using glass or carbon fibers. Additionally natural fiber composite tube solutions are possible. Flax is the most commonly used natural fiber for composite tubes. Exel we are continually working with our fiber and resin suppliers to test emerging bio-based raw materials.  
Reinforcements  
Glass

 

Carbon

 

Aramid

 

Hybrid 

 

Natural fibers (flax) 

 
Resin systems 
Epoxy

 

Polyurethane 

 

Polyester

 

Vinyl ester 

 
Composite tube g
eometry possibilities
One of the advantages of the pultrusion and pull-winding manufacturing technologies is the wide range of composite tube geometries that are possible to be manufactured. Composite tubes do not have to be only round, and can even include negative space.  
Have questions? We recommend to get in contact with us to discuss your specific needs and learn more about different shape and geometries.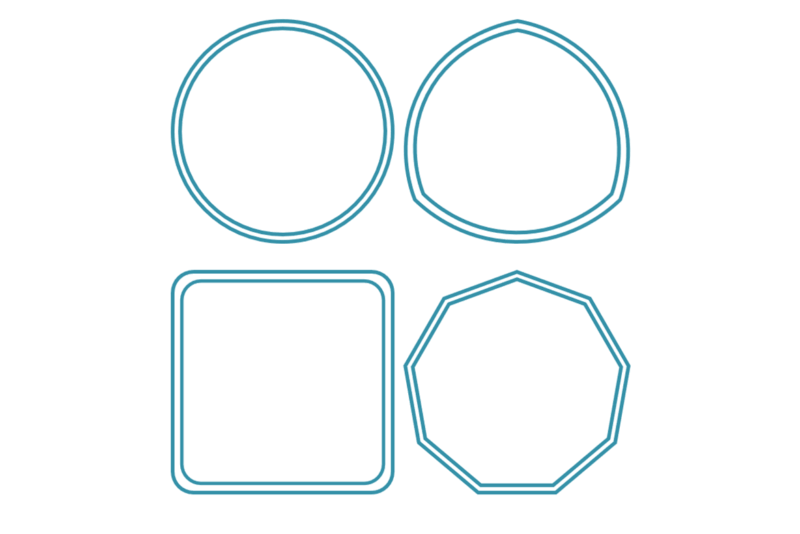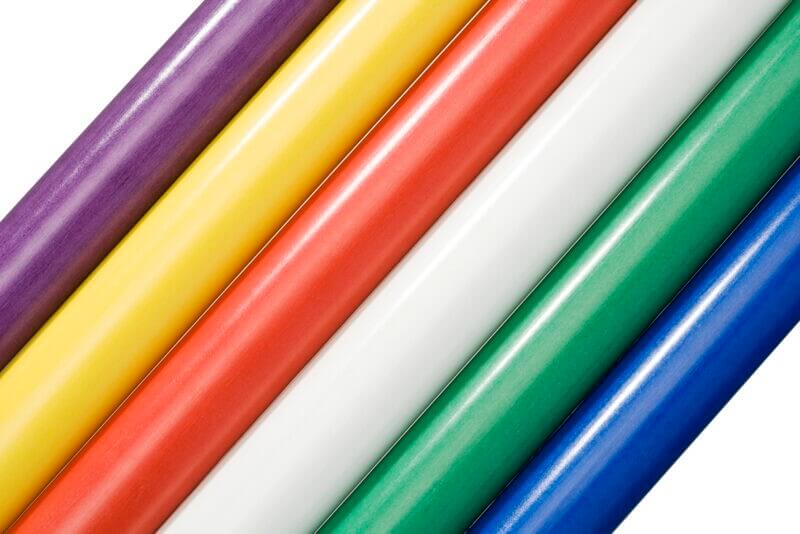 Composite tube aesthetics
For many of our customers, the look and feel of the composite tube is nearly as important as its mechanical properties.  
There are several aesthetic properties that can be manufactured into a carbon fiber or fiberglass composite tube. And we offer different options depending on the manufacturing process, pultrusion or pull-winding.  
Color pigmentation

 

Custom cross-winding patterns and designs 

 

Foils and textures (e.g. wood) 

 

Mottled appearance 

 

Lacquered glossy surface finish 

 

Matte ground or sanded surface
Composite tube surface textures
Surface texture relates to the combination of a composite profile's lay (predominant direction of the surface pattern) and its waviness (any deviation from flat). 
Smooth surfaces have very low tactical feel, with no distinguishable waviness from flat, no tactile surface topographical feel. The surface can be glossy or matt. 
Moderately-tactile woven surfaces have a higher tactile feel compared to smooth surfaces. With a consistent waviness from flat, the weave is discernable to touch. 
High-tactile surfaces are made via a mat print-through. They have a higher tactile feel compared to woven surfaces. The print-through is created by the mat system with no or only one veil layer. Veils will absorb resin to fill in the waviness created from the mat's irregular surface and high topographical irregularities.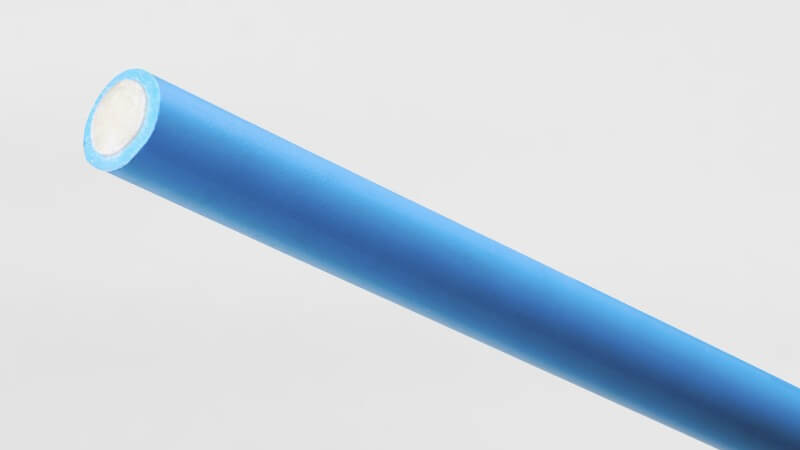 Additional composite tube benefits
When a composite tube is being manufactured, we also offer additional functional benefits that are used based on different customer requirements.  
Functional cores, such as a foam core, can be added in-line during the pultrusion or pull-winding process.  
Thermoplastic functional coatings can be extruded over the tube as part of the manufacturing process. These coatings offer options for pigmentation, as a high friction surface, or as an additional layer of protection.  
Composite tube drilling, cutting, and other secondary processing possibilitie
We offer several additional processing possibilities many of our customers take advantage of. These include standard services like drilling or cutting to different lengths, and extend to gluing of parts or labeling and printing on the tubes. Taking advantage of these services in our factories helps to reduce your supply chain and manufacturing complexity. Get in touch to learn more.
Composite telescopes and tool handles
In addition to manufacturing the composite tubes with our pultrusion and pull-winding manufacturing technologies, we also produce composite telescoping poles and composite tool handles suitable for a wide range of applications and industries. Learn more about tool handles here and about telescoping poles here.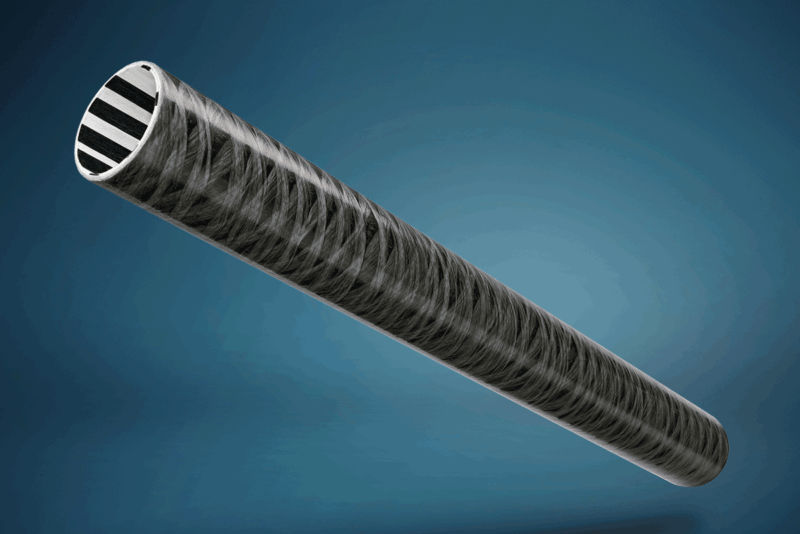 Looking for aluminum tubes, aluminum poles or aluminum handles?
Before contacting an aluminum extruder company, take a moment to consider composites. Composites offer a range of unique properties and benefits that make them advantageous over traditional materials. Some of these properties include light weight, corrosion resistance, design flexibility, electrical insulation, thermal insulation, less need for maintenance and tailorable properties.
If you are wondering could composites be an alternative for your specific project, where you are considering extruded aluminum profiles, our experienced R&D team here at Exel Composites is happy to help you. Fill the form on the page and our team will get in touch with you to learn more about your project.