Cleaning and maintenance tool handles
For tools with all-day usability
Combine the benefits of lightweight composite tubes or telescoping poles into durable tools with great hand feel. From carbon fiber window washing telescoping poles to fiberglass mop handles, our composite tool handles are used in a wide range of applications. We specialize in continuous manufacturing processes for consistent quality and volume output.
High quality, smooth surface
We offer a range of surface finishes to provide the right hand-feel.
Stiffness and strength
We work with you to cost-efficiently engineer your needed strength and stiffness requirements.
Secondary processing
Need it threaded, or a hand grip or connector pre-installed? We can accommodate.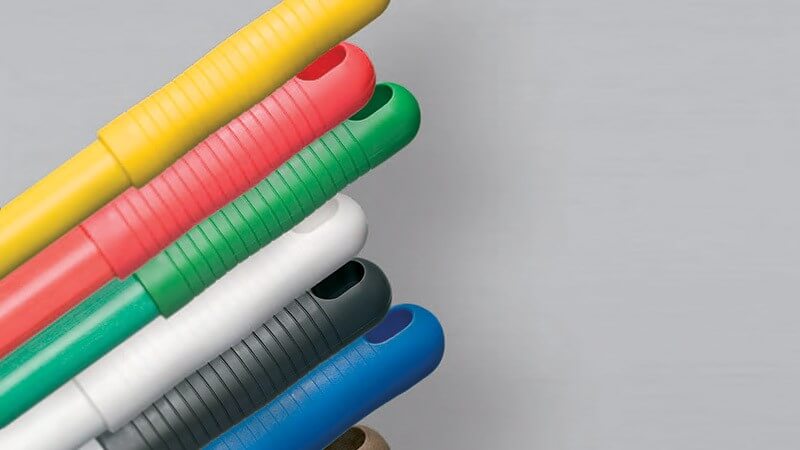 Our hard-working composite tool handles combine the need for a light weight, durable handle with the benefits of using composites like fiberglass. We have a wide range of sizes available, and can customize to meet your unique tool specifications.
We offer a range of standard colors and can accommodate your custom colors. The color is embedded in the resin of the composite, not just on the surface. Our secondary processing options help streamline your value chain, we can cut, glue, label and even package products for you.
Choose from fixed length tool handles or from our range of composite telescoping poles to reach higher.