Composites for trucks and trailers
Trucks and trailers face some of the hardest working conditions out there. From the daily loading and unloading to any possible road and weather condition. If you are thinking about how composites can help you can save weight, reduce fuel use, or help keep your vehicle on the road longer, you'll be pleased to know so are we.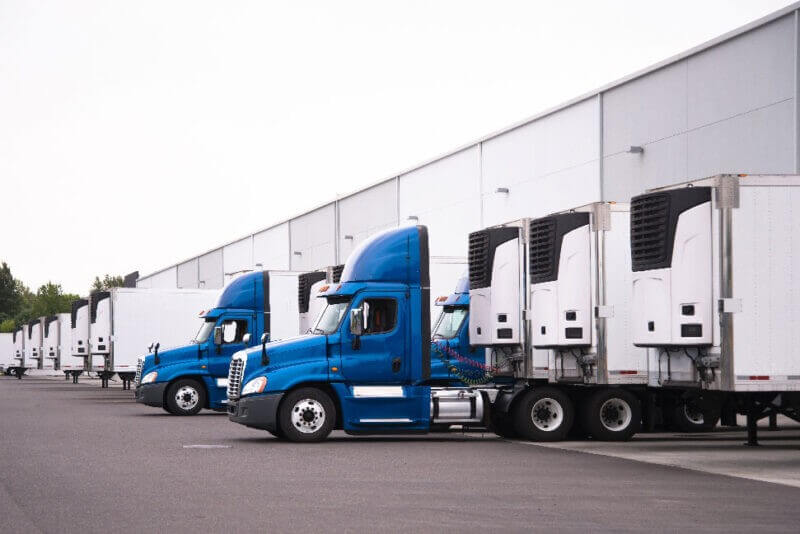 Where composites 

ar

e used
There are many possible uses for composites in trucks and trailers. For example, adding a fiberglass composite laminate to a trailer floor helps reduce the overall floor weight while providing protection from the elements. Composite panel stiffeners provide the strength desired with a reduced weight. Many trim parts, internal and external panels, insulated panels, and scuff strips are made of composites. We also manufacture door frame profiles and other structural elements.  
Whitepaper: Composites for truck and trailer manufacturers
Truck and trailer manufacturers everywhere are pushing for lighter weight, long-lasting, and fuel-efficient designs to help the industry be more sustainable. To help maximize cargo load and improve vehicle efficiencies, we have created a whitepaper for truck and trailer manufacturers, highlighting the benefits of composites materials for durability and improving fuel efficiency. 
How we work with you
Our global sales and innovation and production network means we are always close to you. You benefit from our many years of transportation experience and composite materials expertise. Our engineers work together with your engineers to design the optimal solution for your needs, while taking advantage of the benefits our continuous manufacturing technologies offer you.