Localizer Antenna Support at Menorca Airport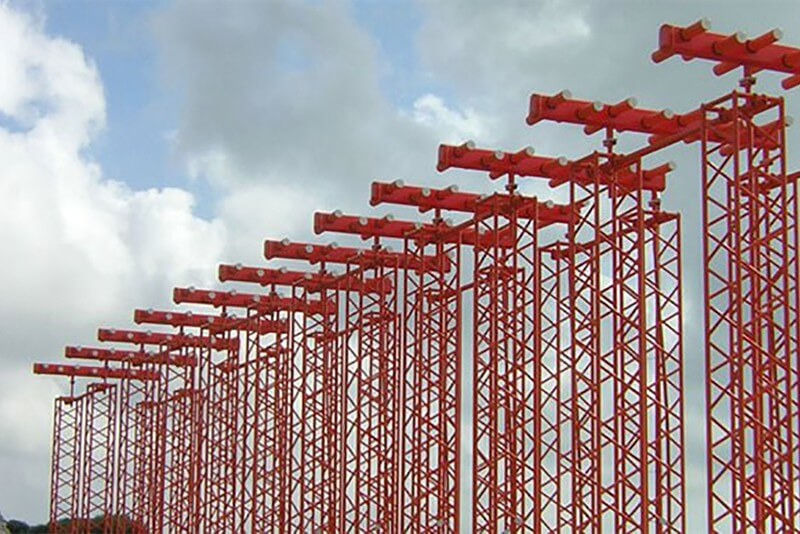 Exel frangible lattice masts are used as localizer antenna supports for ILS systems. According to the International Civil Aviation Organizations publication ADM6 also the ILS localizer antenna array should be made frangible, if it is located within 300 meters from the runway end.
This project is in Menorca Airport, Spain. The contractor was EMTE SISTEMAS S.A. for Aena. Exel's sales agent in Spain is INP 96 S.L.. Exel supplied 32 lattice masts with antenna equipment heights varying from 5,8m to 6,8m. Localizer masts are Exel's standard 500 mm lattice masts and antenna system itself came through the contractor.