Installation of Safety Approach Masts at RAF Leuchars Air Base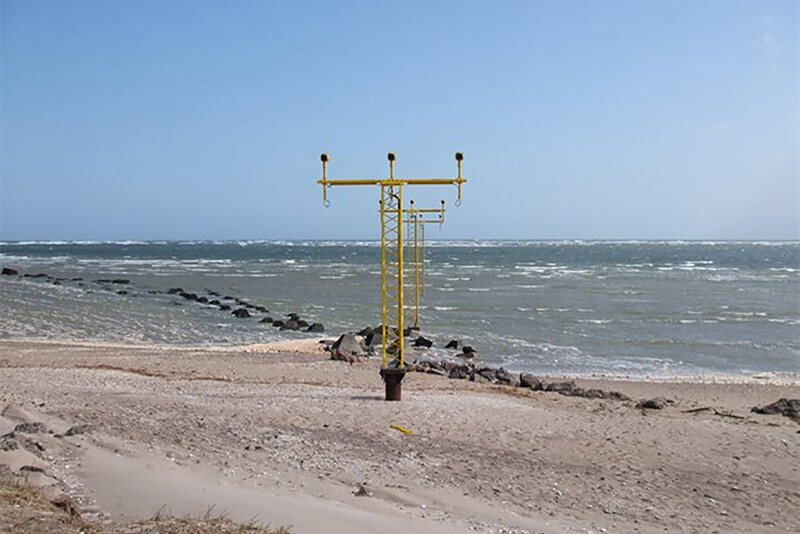 Exel's frangible safety approach masts were supplied to RAF Leuchars airbase, in Scotland, in July 2007. The masts were installed to the airbase during fall 2008. Exel supplied 23 frangible poles and 36 lattice masts to the airbase. This was an acceptional installation since the runway reaches to the sea and a little further.
Exel frangible safety masts are excellent for demanding weather circumstances. The masts are dimensioned to serve decades against constantly changing winds under the sun of the equator or ice and snow at the polar circle. The composite masts are manufactured from fibre glass with UV-protection and they are mainanance free. The base frames and the foundation bolts and nuts are galvanised steel. All other installation hardware is made of maritime grade stainless steel.