Exel Composites' Pool Frp Structures Chosen To Bathing Pavillion In Gibraltar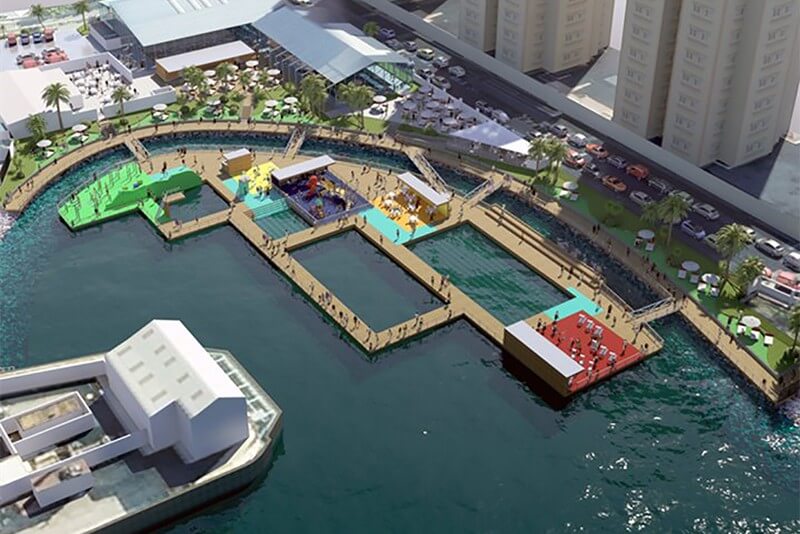 Marinetek, one of the leading marina builders, is building a gigantic floating Bathing Pavilion for the Government of Gibraltar.
Covering an area of 2,600m², the floating pavilion is the centre piece of an activity park designed for a range of recreational and leisure activities. The floating element comprises four swimming pools, one with a jump tower; two outdoor exercise parks; a kids' play park; a Parkour park; and a climbing wall in the shape of the iconic Rock of Gibraltar. It is complemented by a land-based boardwalk, sunbathing area, outdoor bar, changing room and green parks.
The FRP composite pool structures are manufactured by Exel Composites, a leading supplier of lightweight and durable
composite solutions.